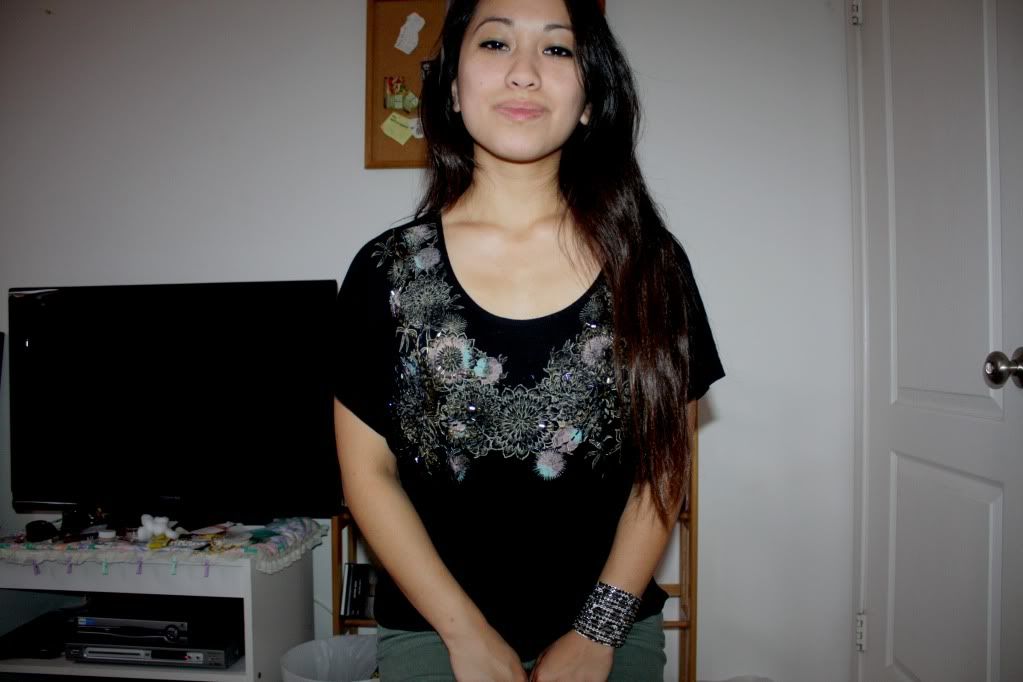 (F21 Shirt, Cotton On Pants, Love Culture Boots)
So the item I want to show off on my blog today is my black Forever 21 shirt. I've had this for 6 months now. One thing that I don't like about Forever 21 is that their shirts always shrink on me! When I first bought this, it was very flowy and breezy. Now it's so snug! But I love the sequined design with soft flowers too much to not wear it.
I thought it would be nice to pair this with colored pants and add more sparkle to the attire by wearing rhinestone'd bracelets. I also wore these black ankle boots with rounded studs on the top brim. The shoes I'm not so fond of to complete the outfit. But oh well. I lack style, remember?
Inspiration of the day:
I went to Comic-Con today! My first time ever and definitely not my last time! I loved seeing and meeting all these artist. One comic that really stood out to me (which I regret buying a copy of, waa!) was Blind Follies. Created by
Sarah R. Straub
, it's her version of Greek mythology. Her art is just amazingly beautiful. They are so flawless and breath taking. Also check out her blog called
Geeks In Love
for a cute laugh!
Below is just a quick picture of my time at Comic-Con 2011 with the Power Rangers! I'm still debating whether or not I should put more pictures on this blog. If you ask, I might do (: Hang ten!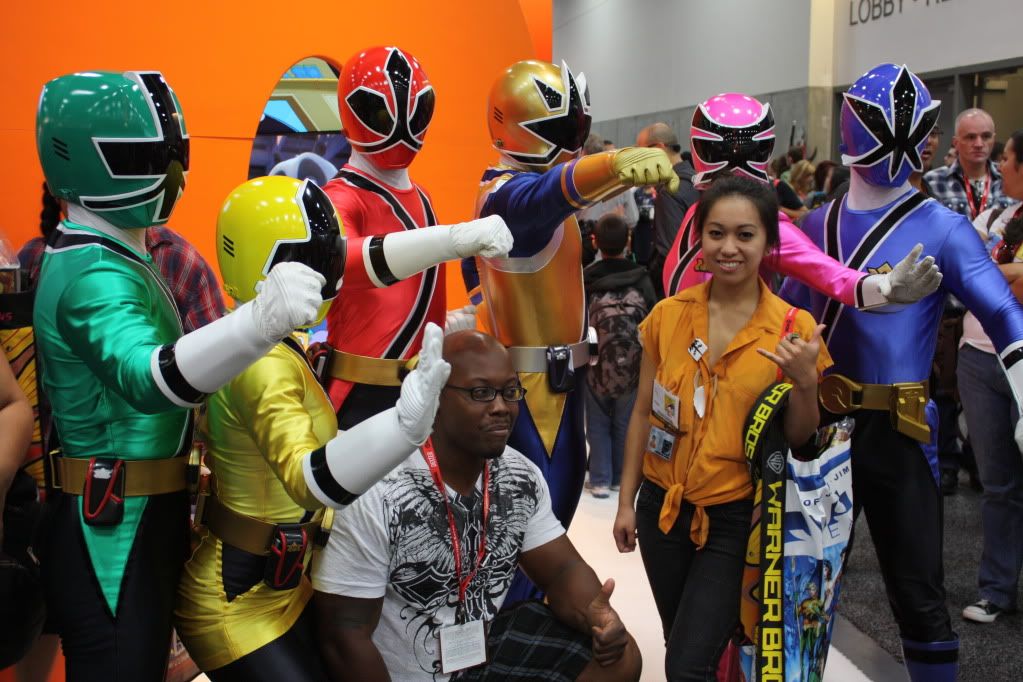 xoxo mafia RUBY