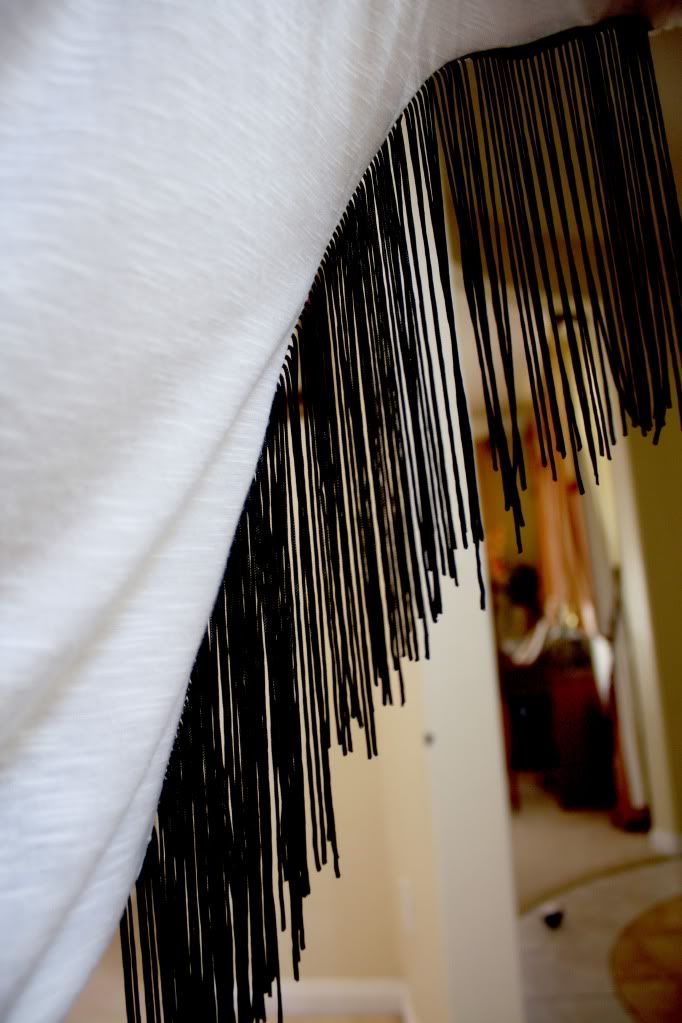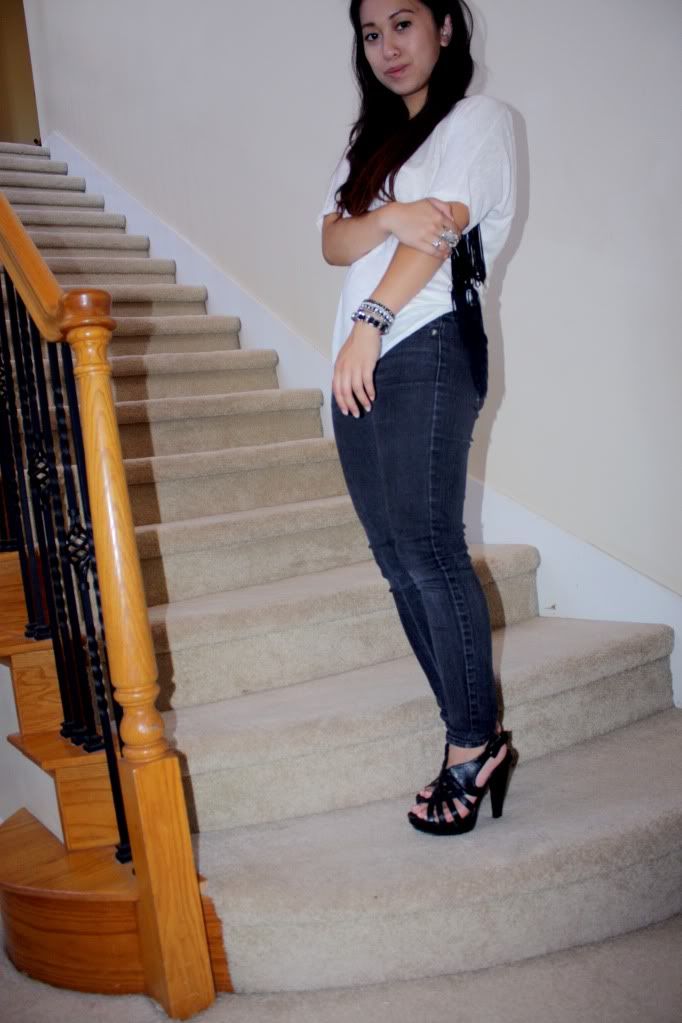 (Foreign Exchange shirt, F21 jeans, Windsor bracelet, Modcloth ring, bf ring, DbDk heels)
I bought this white shirt just a couple days ago :D I love the black string/fringe dangling off the sides. My black pants look so faded, I didn't even realize it until I took these pictures. Looks like I need to buy a new pair, drag. I paired this shirt with my chain bracelet, rings, and some black strapped heels. Do you think I can pull this off for both day and night time?
Inspiration of the day
: One of my favorite bloggers on this huge inter web is Andy from
StyleScrapbook
. And this look is just absolute amazing! Sheer shirts are my favorite type of fabric to wear. And the color! It's gray with a hint of purple. Does anybody else see it?! I'm so jelly of this outfit!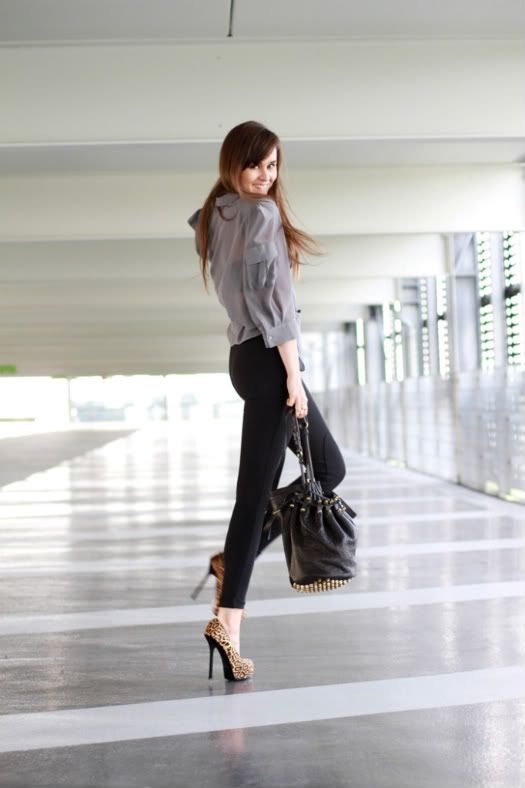 Follow me on
twitter
and on
bloglovin
!
xoxo mafiaRUBY